Indian Motorcycle weekend away
Indian Motorcycle put together a generous offer for prospective customers, if you were seriously interested in buying a motorbike, Indian would give you one to test- for the whole weekend including a stay at a hunter valley resort and dinner at a gourmet restaurant.
The brief was to emphasize the couples aspect of the ride, the comfort of the bike for two ad the extra space to carry everything you needed for a weekend away.  Our video Director of photography armed himself with drones, gopros and all manner of video equipment and off we went looking for winding roads, vineyards and 5 star restaurants. Thank goodness all jobs arent this hard!
Female model is Holly Bryar, who did a sterling job despite only having limited time on a bike beforehand, more from her here 
Marco was our romantic lead and champion rider, highly talented video production by Andrew Mcclymont more from him here
Production by- what words can I use to describe Boris- a big cuddly teddy bear in a heavily tattooed sweary ex bikies body.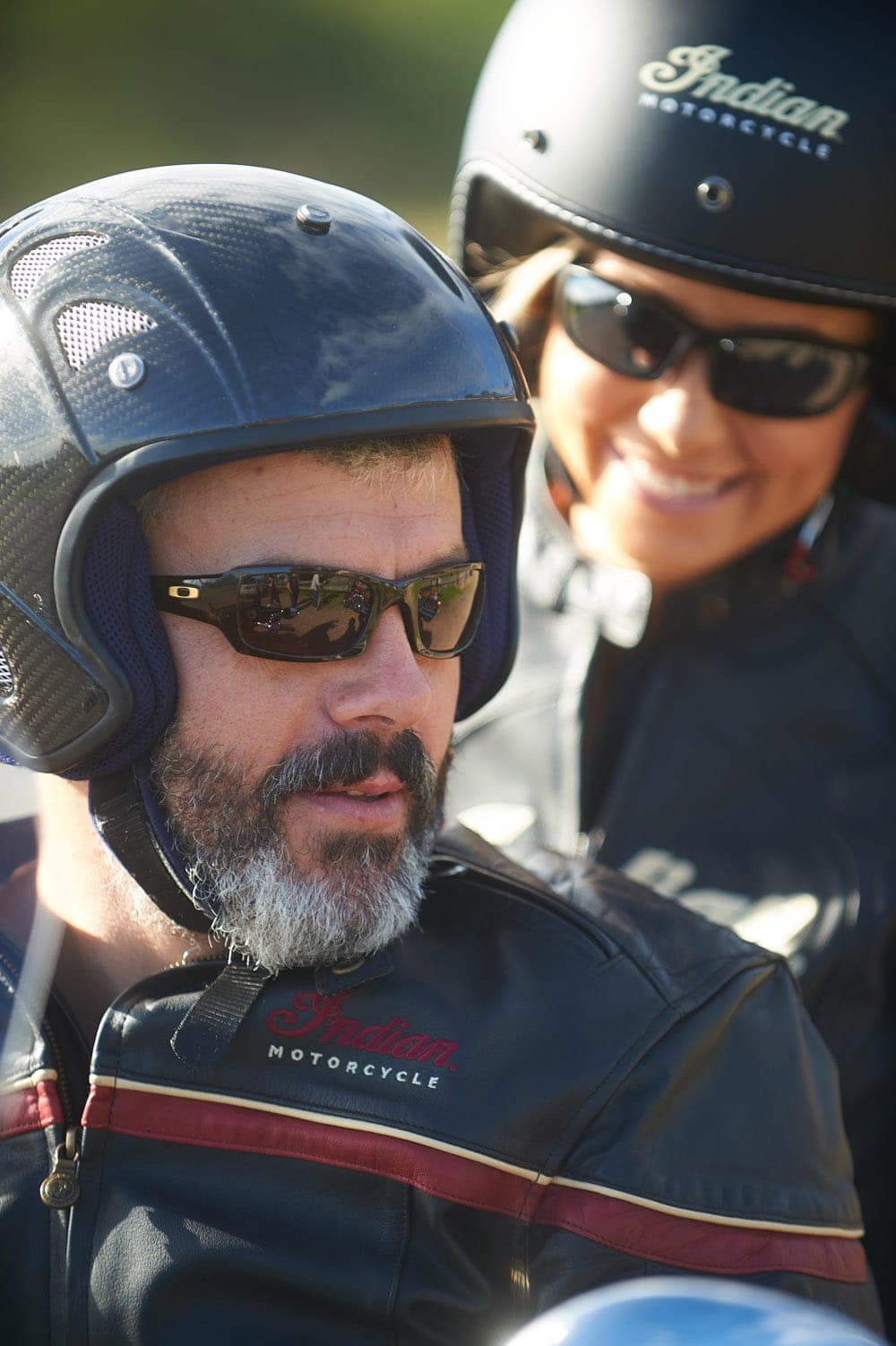 Neil Fraser, the famous Mad Professor, dub, reggae producer extraordinaire at the mixing desk.
Mad Professor, dub legend. In Sydney for a few gigs and some remixing work, we met up a Surry Hills studio to get some portraits s and shoot some video for the Diesel and Dub project.  We were working on the video for the remix of Beds are burning. Its a very heavy dubby track that resonates with the deep truth of the original lyrics. 
Generous with his time, he enthralled us with tales from the dub scene and mixed a few tracks while on camera.  
The photo fairfax wouldnt publish
Nothing like a catchy headline is there! An image from this shoot was published today in the Good Living Segment of the Sydney Morning Herald. I decided to put this one on the blog as I preferred it and it gives me an opportunity to thank a couple of people who were involved, Shifty for holding the light, Cheeky for the Helmet, Doddsy for being the media tart, thanks mate! Paddy for his relentless heckling, the Palms boys for providing an endless stream of short blacks and Marcio for having the idea. Marcio has after much hard work has got Salvador Coffee off the ground and moving to coffee loving CBD workers. Using the network of Sydney cycle messengers he is delivering bags of beans cheaply and easily to people desks only hrs after ordering them, freshly roasted and ground. Salvador is here-http://salvadorcoffee.com.au/ and also down in Kings Lane in Darlo, where you can sip on a freshly roasted and ground masterpiece.
Diesel and Dub, images and music video
On the left is the front cover of the reworked Dead Heart single of the Diesel and Dub album.
Conceived by Declan Kelly, it is a dub style version of many classic Oils songs, the Album is a fund and awareness raiser for the Indigenous Literary foundation. A way to increase the levels of literacy in Indigenous communities across the nation and make a step toward cracking the generation poverty that still exists in too many places.
Emma Donovan is the singer and really makes the track stand out, we had a great fun day shooting the video and the single cover photo, the photo doesnt really do true justice the amazingness of Emmas afro. It was enormous and very very cool.
Cristina Dio from Diaspora did production for the video and launched the single, Ive worked with Cristina many times, she does good work.
The video is here on youtube and you can find out more on the Diesel and Dub facebook page here.
If you want an earworm for the day- start here, Ive had it stuck in my head for a few days and I love it!
The image on the right is a portrait from the music video shoot for the second single on the project Beds are Burning. Pat Powell has sung with many of Australias top recording artists of his long career. He can be found rocking out with Melbourne Ska Orchestra.  I shot the video as well in the simplest way possible, one light,  one man sitting on a stool in smoky downstairs bar.
I got a portrait of Phil to celebrate the end of his thirty years with Fire and Rescue NSW.
The Building is Rivendell house part of Concord Hospital, it was featured in The Great Gatsby and is a stunning location.
We printed it up onto a 30 inch wall portrait for his new house and it looked amazing.  I mean Amazing.
To have a chat about how I can help you, use the form or give me a call 0409813910
For lighting inquiries please call Auscrew 94274444 to check availablity.