Amanda works in the Abalone fishing industry.
Abalone is a mollusc that mostly lives in the cooler coastal waters around the southern coastline of Australia.
It is an extremely desirable food and as such, the licenses to fish it a worth huge amounts of money.  See below for a video I worked with discovery channel, shot in Port lincoln talking a bit about the industry.
Amanda has worked as a diver and now works with another family member as the sheller. She works on the boat bringing up the catch and looking after the diver who is working below.
The job has a lot of risks involved, working in a small boat in the southern ocean swells, around remote rocky shores and islands with the best catch being found in the white water close to shore.
But lately another risk has been becoming more prominent. Great White Sharks.
Googling "abalone diver", brings up page after page of shark attack reports, the divers I met while I was there all spoke of close encounters and several had been attacked or had relatives attacked. The threat is very real and very serious.
"Its great to be your own boss" Amanda says, "everyday is somewhere new and different, like a treasure hunt"
"But you do have the divers life in your hands, if things go wrong you have to sort them out yourself, there is no one else around. So yes its hard work and very stressful at times."
Being a women in the very male dominated fishing industry in a small regional town is tough. Initially people were unsure about Amanda and her sister being physically able to do the job, knowing that any difficulties could be putting the other persons life at risk. The flow on from that would be potentially more regulations on the industry. But after 11 years in the industry Amanda has proved  that if you are capable of doing the job without impacting on others or expecting help people will stop talking in the end.
She doesn't think attitudes to women working in the industry have changed drastically, but that she and her sister have been accepted as capable by the local industry.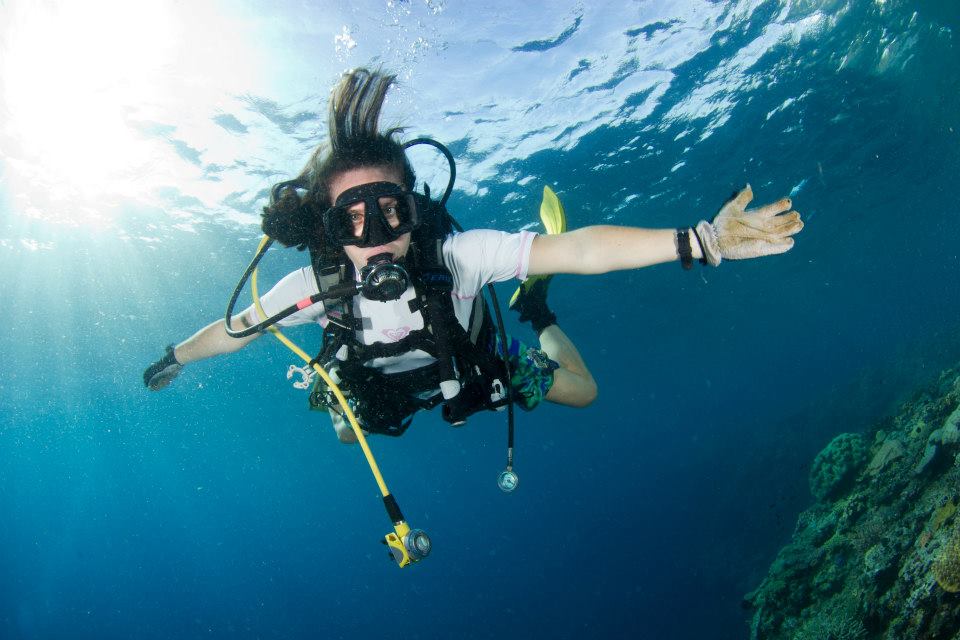 To have a chat about how I can help you, use the form or give me a call 0409813910
For lighting inquiries please call Auscrew 94274444 to check availablity.